Under My Account option, you can fill out personal information, change your email or password, and manage API access.
Find it by clicking on Account menu in the top right corner.
Personal information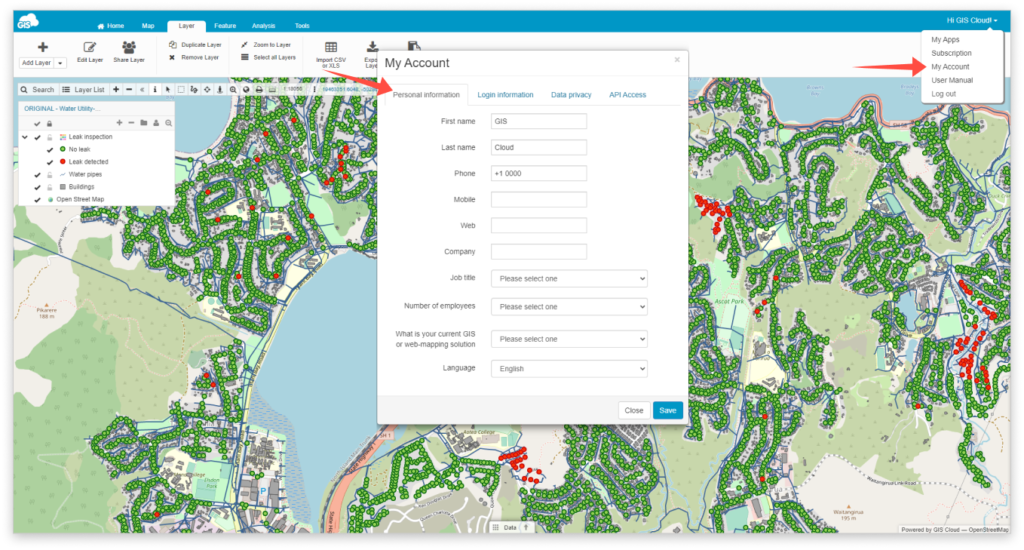 We would like to know more about you, so fill out your personal information, like your first and last name, phone number and preferably add your career background information.
Login information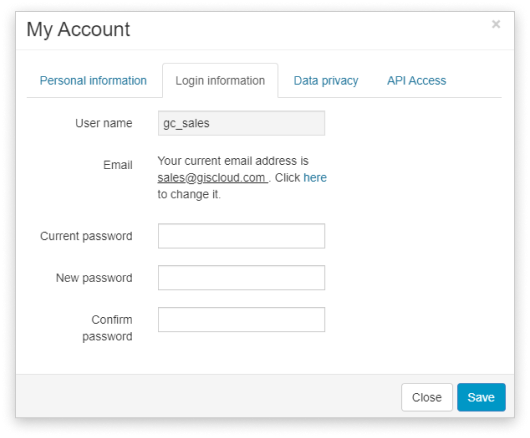 Here you can set up a new password and change your email address.
Note: If you wish to change your username, then contact us at support@giscloud.com
If you forgot your password, you can reset it here.
Data privacy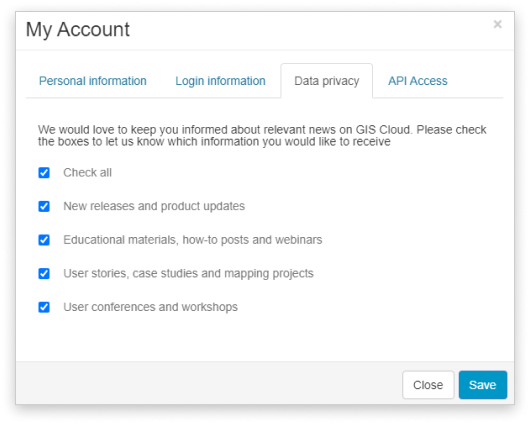 In the email you can receive information which you find interesting, so tick the boxes and tell us which information you would like to receive from us.
API Access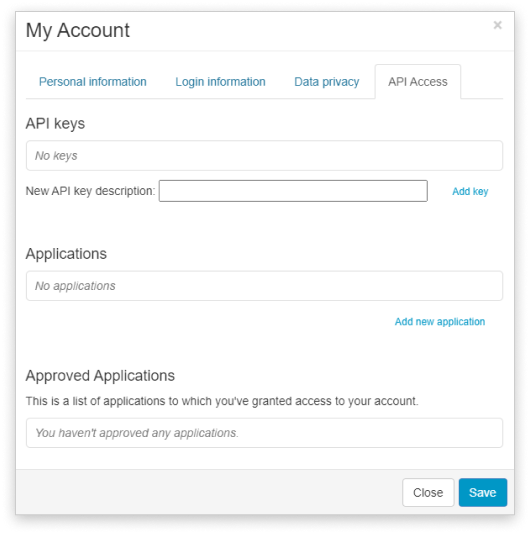 Under API Access, you can manage your API keys and everything else related to API. Find more info here.