Crowdsourcing Solution for NGOs and Non-profits – GIS Cloud Webinar
March 15, 2018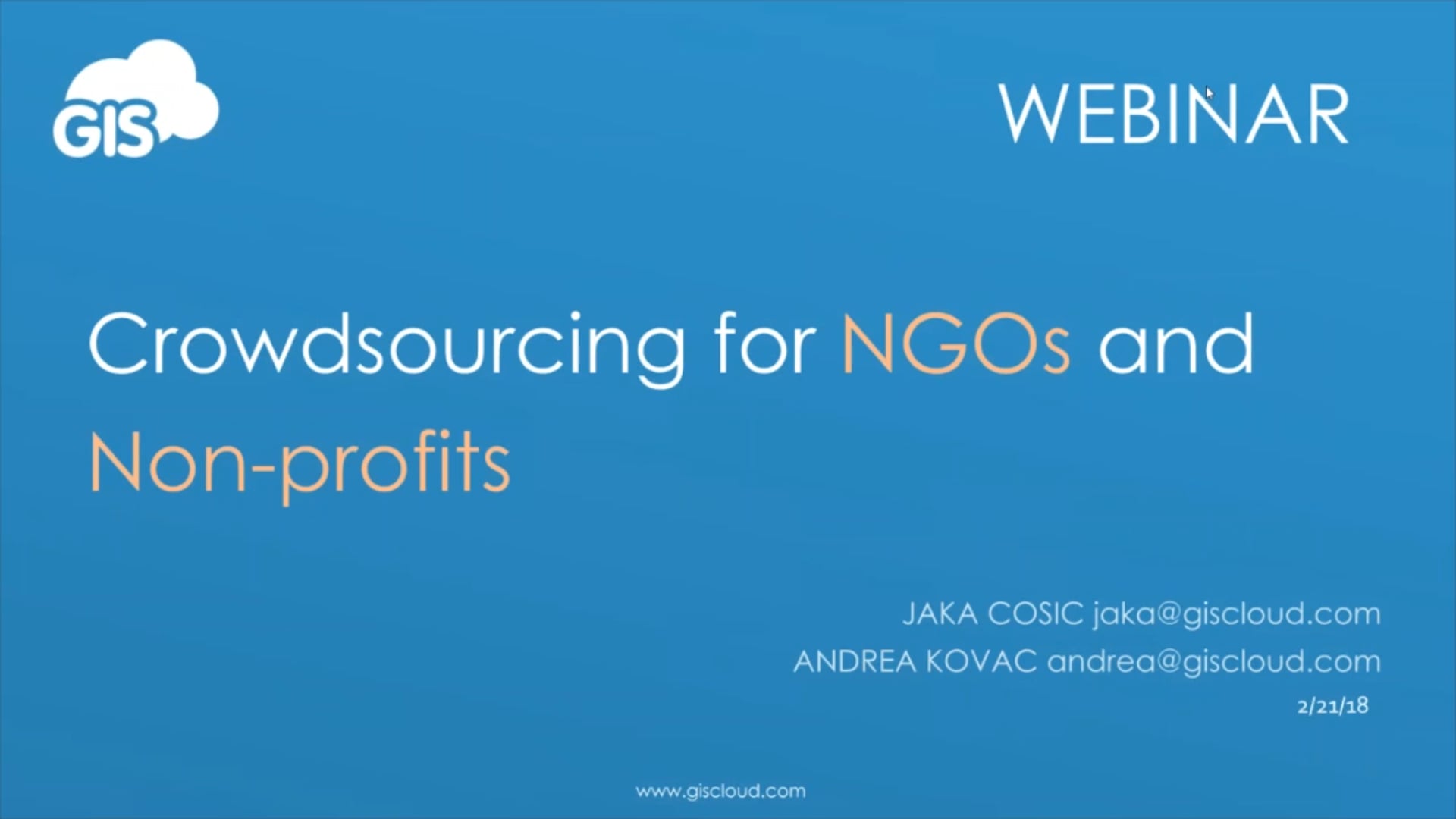 Crowdsourcing can be a perfect tool for obtaining real-time data and engaging your community in various initiatives at the same time.
With GIS Cloud, Crowdsourcing data is visualized on fully customizable interactive maps. Data is collected directly on a map and/or through fully customizable mobile apps. The best thing is – everything is set up very quickly.
In this webinar you will learn how to utilize Crowdsourcing solution for your projects and see how it is done by listening to first-hand experiences from successful projects. The webinar includes a Q&A session.